David Wright
President

David Gray Wright is a Principal in Kahn, Smith & Collins' labor practice.  He litigates on behalf of unions and their members in matters before Maryland's courts, the National Labor Relations Board, administrative agencies, and in the federal courts.  Mr. Wright also counsels unions with regard to negotiations, legislative matters, and compliance issues and represents unions in interest and grievance arbitrations.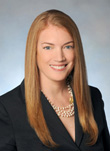 Julie Hopkins
Vice President  
Julie A. Hopkins is Of Counsel at Womble Carlyle Sandridge & Rice LLP and she practices all aspects of intellectual property law, domestically and internationally with over a decade of IP experience.  Ms. Hopkins practices trademark prosecution, registration, and enforcement in the United States and worldwide, including searching and clearance of brand names, logos, slogans, and trade dress.  Ms. Hopkins also serves on the boards of directors for the House of Ruth Maryland and the Smith College Club of Baltimore.   The Daily Record named Ms. Hopkins to its 2015 list of Maryland's Top 100 Women.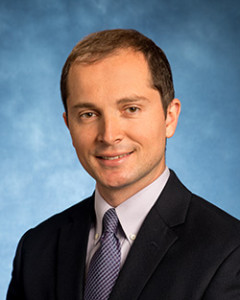 Razvan Miutescu
Secretary
Raz is a business, technology, and information governance attorney at Whiteford Taylor Preston, LLP. His practice focuses on privacy and data security, information technology transactions and licensing, intellectual property, and data management, including data broker transactions, cloud services, and related regulatory and compliance matters. In addition to his tech/IP practice, Raz is passionate about and has experience of over a decade with all aspects of wholesale and retail financing, sales, and acquisitions of recreational luxury yachts. Raz also lectures on a regular basis to entrepreneurs through programs of the Maryland Small Business Development Center and the Women Entrepreneurs of Baltimore. He has previously chaired and co-chaired the membership committee of the Young Lawyers' Division of the Bar Association of Baltimore City, and continues to remain actively involved with the organization's recruiting efforts.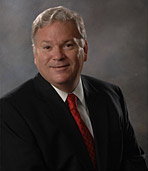 Stephen W. Oliner, CPA, CFE, CVA
Treasurer
Treasurer Stephen W. Oliner, CPA, CFE, CVA is a partner at Hertzbach & Company. As a senior member of the Litigation Consulting Group, Mr. Oliner concentrates his practice in business valuations, forensic accounting, shareholder disputes and economic damages. He has testified as an expert witness in various circuit courts in Maryland. Stephen is a member of the ACPA, the MACAPA, the National Association of Certified Valuation Analysts (NACVA), the Association of Certified Fraud Examiners, Turnaround Management Association, Associated Builders & Contractors, Building Congress & Exchange, the Association for Corporate Growth, and the Construction Financial Management Association (CFMA). In addition, he serves on the board of the Historic Electronics Museum.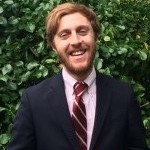 Adam Holofcener, Esq.
Executive Director
Adam Holofcener, a Baltimore native, has let his passion for art and community guide him throughout his career.  He entered the legal profession as a practicing sound artist and musician fascinated by copyright law and the myriad issues facing his artist colleagues.  This perspective uniquely positions Adam to work with creators of all types.  He can make sure that they are able to receive the business and legal help that they need to support themselves and their families.  In addition to his work at MdVLA, Adam also teaches courses on Intellectual Property and Entertainment and Sports Law at the Maryland Institute College of Art and the University of Maryland Francis King Carey School of Law, respectively.  He also maintains a sound art and performance practice, which you can find out more about here: www.adamgholofcener.com. 

Board of Directors:
John A. Bourgeois, Esq.
Ella Aiken, Esq.
Rodney Carroll
Skizz Cyzyk
Francis Gorman, Esq.
Ellen Dew, Esq.
Amanda Paige, Esq.
Julie Hopkins, Esq.
Calvin Eib, Esq.
Christopher T. La Testa, Esq.
Cecil E. Martin III, Esq.
Colleen McCloskey
Razvan E. Miutescu, Esq.
Thomas V. Monahan, Jr., Esq.
Stephen W. Oliner, CPA, CFE, CVA
Cynthia B. Sanders, Esq.
David Wright, Esq.

Member Firms:
Baker Donelson
DLA Piper
Gallagher Evelius & Jones, LLP
Goodell, DeVries, Leech & Dann, LLP
Gorman & Williams
Hertzbach & Co., PA
Kahn, Smith & Collins PA
Kramon & Graham PA
McGuireWoods LLP
Miles & Stockbridge, PC
Saul Ewing Arnstein & Lehr, LLP
Venable, LLP
Transamerica
Womble Carlyle Sandridge & Rice
Adjunct Board:
Stephen R. Rourke, Esq.
Foundation Supporters:
The Robert W. Deutsch Foundation
The William G. Baker, Jr. Memorial Fund, creator of the Baker Artist Awards www.BakerArtistAwards.org                                 Aegon Transamerica Foundation                                                                                                                                                                                   The Henry and Ruth Blaustein Rosenberg Foundation
Venable Foundation
Harry L. Gladding Foundation
PNC Bank Foundation
Maryland Bar Foundation
Baltimore City Bar Foundation
Government:

MdVLA is also funded by operating grants from the Maryland State Arts Council, an agency dedicated to cultivating a vibrant cultural community where the arts thrive, and by Mayor Catherine Pugh and the Baltimore Office of Promotion & the Arts.


Official Sponsor:
Art Miller & Associates
Court Reporters & Videographers