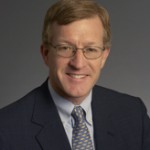 Thomas V. Monahan, Esq.
President
Thomas V. Monahan is a founding partner of Goodell, DeVries, Leech & Dann.  He has an extensive practice defending physicians, nurses, hospitals, nursing homes and related health care providers in medical negligence cases in Maryland, Virginia and the District of Columbia. In addition to his professional malpractice practice, Mr. Monahan has maintained a general litigation practice, with experience in commercial litigation, insurance coverage, professional liability in non-medical professions, general personal injury litigation, and the representation of licensed professionals before disciplinary boards. Monahan is a graduate of the University of Virginia Law School and Princeton and is married to the Director of Institutional Advancement for Enoch Pratt Free Library, Cindi Monahan. His daughter, Kelly, is a recent graduate of the Baltimore School for the Arts.

David Wright
Vice President

David Gray Wright is an associate in Kahn, Smith & Collins' labor practice.  He litigates on behalf of unions and their members in matters before Maryland's courts, the National Labor Relations Board, administrative agencies, and in the federal courts.  Mr. Wright also counsels unions with regard to negotiations, legislative matters, and compliance issues and represents unions in interest and grievance arbitrations.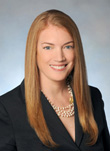 Julie Hopkins
Secretary 
Julie A. Hopkins is chair of Tydings & Rosenberg LLP's IP group and practices all aspects of intellectual property law, domestically and internationally, bringing over a decade of intellectual property experience to the firm.  Ms. Hopkins practices trademark prosecution, registration, and enforcement in the United States and worldwide, including searching and clearance of brand names, logos, slogans, and trade dress.  Ms. Hopkins also serves on the boards of directors for the House of Ruth Maryland and the Smith College Club of Baltimore.   She is also chair of the Maryland State Bar Association IP Section.  The Daily Record named Ms. Hopkins to its 2015 list of Maryland's Top 100 Women.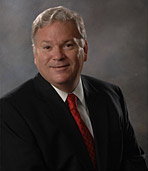 Stephen W. Oliner, CPA, CFE, CVA
Treasurer
Treasurer Stephen W. Oliner, CPA, CFE, CVA is a partner at Hertzbach & Company. As a senior member of the Litigation Consulting Group, Mr. Oliner concentrates his practice in business valuations, forensic accounting, shareholder disputes and economic damages. He has testified as an expert witness in various circuit courts in Maryland. Stephen is a member of the ACPA, the MACAPA, the National Association of Certified Valuation Analysts (NACVA), the Association of Certified Fraud Examiners, Turnaround Management Association, Associated Builders & Contractors, Building Congress & Exchange, the Association for Corporate Growth, and the Construction Financial Management Association (CFMA). In addition, he serves on the board of the Historic Electronics Museum.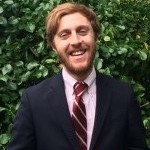 Adam Holofcener
Executive Director
Adam Holofcener, a Baltimore County native, has let his passion for art and community guide him throughout his career.  Before entering the legal profession, he helped to create and facilitate arts education programming in New York City public schools.  He found himself at the University of Maryland School of Law after his own musical endeavors shifted towards using digital samples. From this vantage point, he couldn't help but be entranced by the quagmire of contemporary copyright law and its implications for artists and creativity.  Adam then worked on behalf of artists as a policy consultant at the Future of Music Coalition, a Washington, D.C. based non-profit that advocates for musicians through policy research and education.  Adam returned home to direct MdVLA after two years spent protecting west coast homeowners from foreclosure for the Attorney General of California.  At MdVLA, he is committed to ensuring that artists receive legal representation and education from those with their best interests at heart.

Board of Directors:
John A. Bourgeois, Esq.
Jason C. Brino, Esq.
Rodney Carroll
Skizz Cyzyk
Christopher Davis, Esq.
Conrad Deitrick, Esq.
Julie Hopkins, Esq.
Cecil E. Martin III, Esq.
Colleen McCloskey
Robert B. Middleton, Sr.
Razvan E. Miutescu, Esq.
Thomas V. Monahan, Jr., Esq.
Charles F. Morgan, Esq.
Lori A. Nicolle, Esq.
Stephen W. Oliner, CPA, CFE, CVA
Gregory Reed, Esq.
Zelig Robinson, Esq.
Cynthia B. Sanders, Esq.
Prof. Charles B. Shafer
David Wright, Esq.

Member Firms:
Arts Insurance Program, Maury Donnelly & Parr Inc.
DLA Piper
Gallagher Evelius & Jones, LLP
Goodell, DeVries, Leech & Dann, LLP
Gordon, Feinblatt, Rothman, Hoffberger & Hollander LLC
Gorman & Williams
Hertzbach & Co., PA
Janet, Jenner & Suggs LLC
Kahn, Smith & Collins PA
Kramon & Graham PA
McGuireWoods LLP
Miles & Stockbridge, PC
Ober | Kaler
Rifkin, Weiner, Livingston, Levitan & Silver, LLC
Venable, LLP
University of Baltimore School of Law
Tydings & Rosenberg LLP
Whiteford, Taylor & Preston LLP
Adjunct Board:
Stephen R. Rourke, Esq.
Heather Welch, Esq.
Foundation Supporters:
The William G. Baker, Mr. Memorial Fund, creator of the Baker Artist Awards www.BakerArtistAwards.org
Venable Foundation
Harry L. Gladding Foundation
PNC Bank Foundation
Maryland Bar Foundation
Baltimore City Bar Foundation
Government:

MdVLA is also funded by operating grants from the Maryland State Arts Council, an agency dedicated to cultivating a vibrant cultural community where the arts thrive, and by Mayor Stephanie Rawlings-Blake and the Baltimore Office of Promotion & the Arts.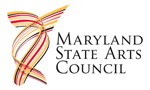 Official Sponsor:
Art Miller & Associates
Court Reporters & Videographers