Arts Brief is loaded with articles and tips on legal and business matters for artists of all disciplines.  Arts Brief aims to educate and inform artists about issues affecting them. It is not intended as a substitute for legal advice. Artists with legal issues should seek legal counsel to address specific questions.  Find out how you can get a pro bono lawyer through MdVLA's referral process.
Please check out our most recent issue of Arts Brief (Spring 2015) here.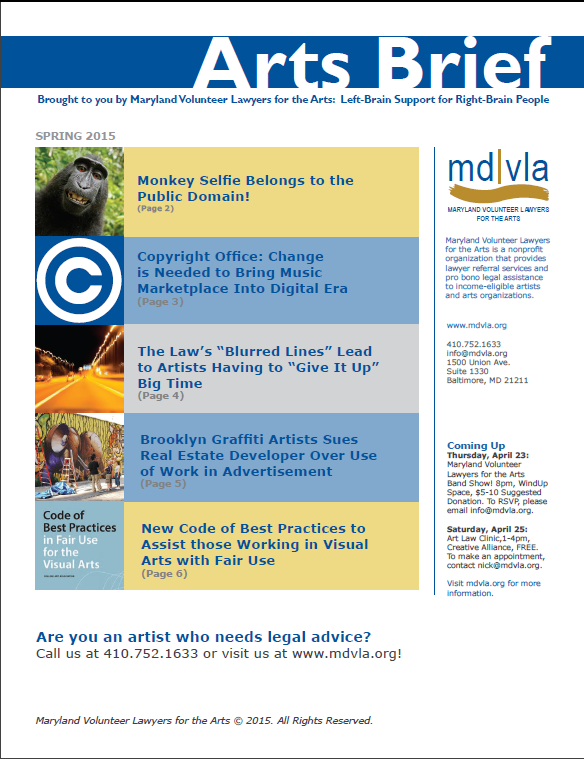 [note: Arts Brief files are PDFs]
Back issues of Arts Brief are available below.  If you are interested in submitting a piece for publication in Arts Brief, please email info@mdvla.org.